Water flows downhill naturally and, over time, will make a river change from one path to another. As sediment moved and elevations changed over the last 7 millennia, the Mississippi River has emptied into several historic delta complexes: Maringouin, Teche, St. Bernard, Lafourche, Plaquemines-Balize, and Atchafalaya. Each of the deltas built up part of Louisiana's coast to what we see today, but now that natural process has been interrupted [1]. After the great Mississippi flood of 1927 that caused $1 billion worth of damages (almost $1 trillion in today's dollars), the US Army Corps of Engineers built the world's longest levee system under the Flood Control Act of 1928. The Levee system was constructed to reduce flood damages and allow for more control of the Mississippi [2].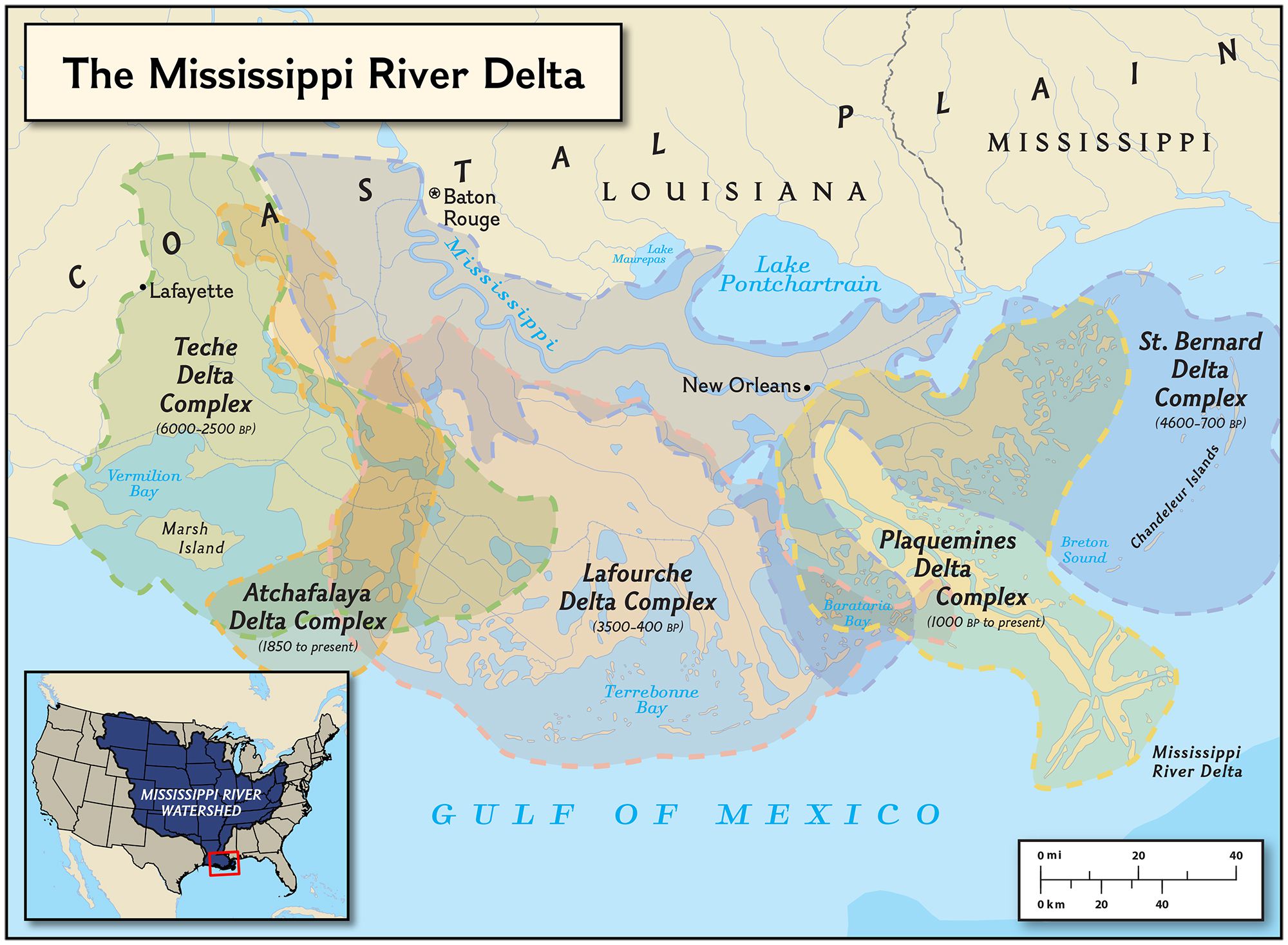 Image 1: Historic Deltas of the Mississippi River
An unforeseen and unfavorable side effect to taming the river was that all the water is kept moving too quickly to deposit sediment, and now sediment is lost to the Gulf of Mexico rather than deposited into our coastal wetlands [3]. Our Louisiana coastline is dependent on new sediment to nourish wetland ecosystems. Without sediment delivery, there is no material for natural land gain or replenishment, which will continue to contribute to our retreating coastline. The solution is not as simple as removing the levee system, however, since so much of Louisiana is populated now, and removing the levees containing the Mississippi would displace millions of residents from their homes. Instead, CWPPRA and our partners in restoration use man-made systems to create marsh, nourish wetlands, and maintain hydrologic connectivity so that we can protect and restore Louisiana's coast.
[1] https://en.wikipedia.org/wiki/Mississippi_River_Delta
[2] https://en.wikipedia.org/wiki/Great_Mississippi_Flood_of_1927
[3] http://mississippiriverdelta.org/our-coastal-crisis/wasted-sediment/
Image 1 from https://www.nationalgeographic.org/photo/miss-delta-formation/
Featured image from https://phys.org/news/2015-04-future-mississippi-delta.html